ATTENTION / WARNING

Ce site revêt un caractère homosexuel !
This site is intended for Gay Bears lovers !
Si l'homosexualité vous offense,
vous devez SORTIR
ou retourner jouer avec votre KEN !


If you are offended by homosexuality,
you must EXIT
or go back and play with your KEN !

Ce site étant hautement graphique, merci d'être patient.

This site is graphically heavy. Thank you for being patient.

This site is rated

by Dave Hooker's Bear Quay and Chub Quay
WARNING : Clicking on the above links may takes you to sites of an adult nature

by Woofy Bears and we Know WOOF!
Another Bear Ring site.

Click for more information.
The official animated Bear Ring logo is © 1997 Jeffrey M. Glover
The Bear Ring is owned by Joseph Alex Martin
This Bear Ring site is owned by Nicolas T., beardcub@hotmail.com.
[ RANDOM ] [ SKIP PREVIOUS ] [ PREVIOUS ] [ NEXT ] [ SKIP ] [ NEXT 5 ]
Want to join the ring? Click here for info.



Dernière mise-à-jour le vendredi 31 août 2001 18:42.
Last uptaded on 08.31.2001 18:42.

You are the Visitor Nr
to visit my cave since 1st September 2001.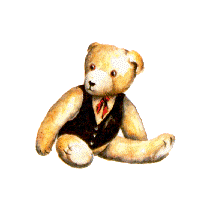 Chatouillez le Nounours pour entrer.
Just tickle the Teddy to enter.
This site is © 1997 Nicolas T. aka BeardCub